Salasee & the Fafa Family @ Schmiggity's
October 18 @ 10:00 pm

-

1:30 am

FREE!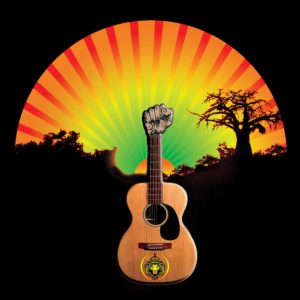 Free Show|21+
Born in Accra, Ghana, Selasee grew up exposed to the colorful and energetic sounds of Highlife Music. With this exposure Selasee created his own style—a unique blend of Reggae, West African Highlife and American Pop music. Threading together English and West African lyrics for a bright and captivating sound.
Growing up in Accra, he realized his passion for music and gained a good understanding on music's effect on people. Performing at school, church and being around his elders, Selasee developed and cultivated his musical talents. In 1995, he formed the African Pop group Makuma thus releasing a self titled album "Makuma." In 1996, Selasee formed a gospel group called Heart To Heart who in 1997 recorded a debut album "Love For All" followed by "Heart To Heart."
There is always something going on every night at Schmiggity's:
Sunday – "Swinging" Sunday (7-10 pm) & Late Night Latin Dancing at 10 pm (FREE Swing lessons at 7- 8 pm with Scott Goodhart)
Monday – Guitar Bar Night at 8:30 pm is a sing-a-long good time & Power Hour 11-12 pm ($1 WELLS)
Tuesday – Two Step Tuesday at 7 pm (FREE Country Dance Lessons 7:00 – 8:00 pm with Amanda Leftwich & Power Hour 11-12 pm ($1 WELLS)
Wednesday – Karaoke at 9 pm.  Karaoke, Costumes and Fun! Karaoke Contest begins October 2nd – 1st place prize is $500 cash.  Participation for the contest is optional.
Thursday – Schmiggity Jam/Live Band Karaoke at 9:30 play or sing along with a live band – October 10th & 17th only!
Bands or DJ's every Thursday, Friday and Saturday at 10 pm.
Steamboat's only Happy Hour from 7-9 pm with $3 Wells, Beers & House Wine
New to the Menu:  White Claw & ½ Bottles of Wine!