The Jive Tribe @ Schmiggity's
November 16, 2019 @ 10:00 pm

-

1:30 am

FREE!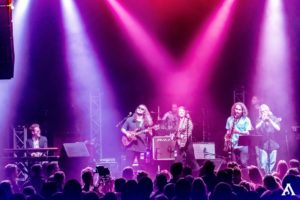 Originating in Denver, Colorado, The Jive Tribe is a band that embodies the spirit, vibe, and attitude of Colorado's colorful culture. By taking inspiration from a wide variety of different artists and genres, The Jive Tribe has managed to craft a sound and style that is unique and very difficult to describe. Different musical backgrounds, training and performance styles have given the band a unique musical diversity and the ability to combine genres such as Jazz, Funk, Rock, R&B, Soul, Blues, Hip-Hop, and Psychedelia. This melting pot of different creative ideas and perspectives has led to a new sound and genre of its own which the band has come to call Jive. The band is excited to announce the debut release of their new, unique and mindbending sound on their penultimate album. Available now on iTunes, Spotify, and all other major digital distribution softwares, this album is surely not something to miss. We will also have hard copy CD's, T-shirts, Hats, Stickers, Posters, and a limited run of Jive. on Vinyl available on our website soon. We look forward to seeing you at an upcoming show, hope you enjoy the tunes, Jive on.