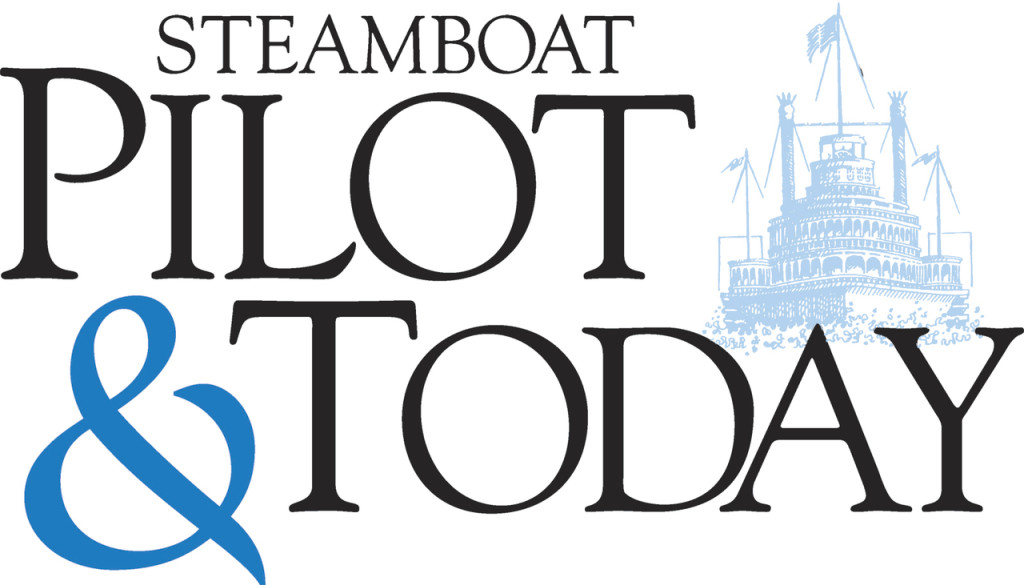 The premiere issue of Steamboat Today rolled off the press on Aug. 21, 1989. A front page story about concerns related to a massive development proposed for the Lake Catamount area introduced Steamboat Springs to its first and only daily newspaper.
Started, at least in part, to complement the venerable Steamboat Pilot, the Today has broken free from an initially limited role and evolved into a respected, award-winning daily newspaper that serves every major community in Routt County.
That first, 16-page edition in 1989 is proof of what Steamboat Today's role was throughout its early existence: Straight news and sports five days a week, Monday through Friday. Although smaller, the Today's frequency of publication allowed it to report more quickly on breaking news events than its big brother, the Pilot. Flip through archived copies of the Today and you will see stories about the tragedy and triumph of daily life in Steamboat Springs. Under the direction of Editor Gary Maitland, Steamboat Todayunderwent a major redesign nine years after it was created. The changes that were made to the layout and news presentation in June 1997 coincided with another milestone in the newspaper's history: the addition of a sixth publication day. By publishing Monday through Saturday, the more attractive Steamboat Today could offer its readers more of everything.Though it remains a source of concise news, from local happenings to world events, the Today now gives readers a more comprehensive selection of articles, including features and in-depth analyses.
Steamboat Pilot & Today, as it has since the beginning, will continue to grow with the community, always striving to offer readers the meaningful, accurate news of the day.
The Steamboat Pilot has been a part of Steamboat Springs since the days when sagebrush grew in the middle of Lincoln Avenue. It almost challenges the imagination to consider that when James Hoyle printed the first edition of the Pilot on July 31, 1885, there were five homes in Steamboat. That first newspaper was probably as well-read as could be expected. It carried a lengthy account of the death and burial of President Ulysses S. Grant. What it was that made Hoyle think he could feed and clothe his family on the income generated by the newspaper, we can only guess. Hoyle must have had extraordinary talents for hunting wild game.
Hoyle was an experienced typesetter, who moved his family to Steamboat from Boulder, in part to seek relief from the tuberculosis that afflicted him. He purchased a used printing press in Boulder, and loaded everything he thought he would need to print the newspaper into three horse-drawn freight wagons. It took he and his family 10 days to make the trip by way of Berthoud Pass, then Gore Pass and Egeria Park. When they entered the Yampa Valley, the wagons had to ford every stream, for there wasn't a single bridge in the region.
Hoyle was given a choice "downtown" lot by the Steamboat Town Company, and published his first issues on a foot-powered press located in a log cabin. In the fall of 1885, the Pilot found a permanent home in an 18-foot-by-24-foot sawed log building on Lincoln Avenue. Hoyle was not in good health, and the publication dates of the newspaper weren't reliable in the early days. Hoyle died on Dec. 9, 1894, and is buried in the Steamboat Springs Cemetery.
After Hoyle's death, Pleasant Valley homesteader John Weiskopf took charge of the newspaper. An enthusiastic prospector, he did much to stimulate interest in Routt County's mineral resource. But it was a young man from Mississippi named Charles Leckenby who was destined to lead the newspaper into the modern age. Charles followed his elder half-brother, Hiram "Harley" Leckenby, to Steamboat.
Harley was bound for Meeker from Nebraska when he joined up with another family that urged him to visit Steamboat via North Park. He stayed in the Yampa Valley for the abundance of wild game and fur-bearing animals. Harley enticed his younger brother to join him in this western paradise.
Charles Leckenby's journey to Steamboat was even more difficult than John Hoyle's. He made it as far as Laramie, Wyo., on the railroad, then hitched a ride into North Park on a freight wagon. Veteran North Park newspaperman John Moore sized up the tenderfoot, weighed the knowledge that the Park Range was already white with snow in late October, and urged the young man not to attempt to walk over Buffalo Pass alone.
Instead Moore sent word to Harley Leckenby that he'd better come fetch his brother.
This is Charles Leckenby's account of his arrival in Steamboat:
Harley came across the range from Steamboat Springs, risking his life and taking three days for the trip. The snow was deep and soft and his homemade skis were not very efficient. He was almost famished when he got to the Chedsey ranch. The only game he spied on the trip was a pine squirrel, which he killed and ate. We built a small cabin and spent the winter, a substantial part of the diet being jackrabbits, which were plentiful.
The two brothers spent the next summer working for a sawmill in North Park, but in September 1889, they headed west across the mountains. They loaded their bedding and provisions on a burro and crossed Buffalo Pass. The usual trail led along Soda Creek, but the two brothers headed down Fish Creek drainage and had "a terrible time getting down."
Charles went to work at the newspaper within days of his arrival and enjoyed his new trade. But during rough times, Charles and Harley became intrigued with reports of the orange groves outside Phoenix and hopped a series of freight trains headed south. Charles returned to Steamboat and to the newspaper. He worked his way up to becoming a partner in the Pilot, first with John Weiskopf and then, on May 1, 1909, with a printer named Delavan W. Gee. Six days later, during a high wind, the Wolcott, Steamboat Springs and Hahn's Peak stagecoach barn, next door to the newspaper, caught on fire and consumed the newspaper building 20 feet away. All that was saved was a desk, the subscription list and a few fonts of type.
Despite the fire, the newspaper kept publishing, with the courtesy of *The Routt County Sentinel.* Ground was broken for a new building on Sept. 1, 1909. The Sentinel merged with the Pilot in 1927 and Charles Leckenby continued a newspaper tradition he passed on to his son, Maurice, and grandson. Charles Leckenby's grandson, Chuck, eventually sold the Steamboat Pilot in the late 1980s, but the newspaper and Steamboat Springs are fortunate to continue to enjoy the deep commitment to family ownership provided by the Simons family of Lawrence, Kansas.
— Tom Ross, staff reporter
Contact:
32 10th St., Suite C1-C, Steamboat Springs, CO 80487