Steamboat Springs has something for everyone no matter what age you are! So if you're just a year or two short of getting into a bar, here are a few suggestions for anyone under 21.
Things to do Downtown
Your trip to Steamboat wouldn't be complete without a walk through downtown. With so many shops, restaurants, art galleries and activities, it might be difficult to choose where to start, so here's a few recommendations.
Shopping
If you're looking for a unique gift to bring back home, then the downtown shops have you covered. A popular place to start is F.M. Light and Sons, you probably saw their yellow signs driving here. Considering the fact that they've been "outfitting the west for a hundred years" F.M. Light is the place to go for getting your cowboy on. If you're looking for a souvenir that you can only get in Steamboat, then Steamboat Apparel and Gifts is worth checking out. Even if you have no idea what you're looking for, just take a walk around, you'll find something guaranteed. 
Activites  
A popular destination for Steamboat's visitors, is the Crooked Key Escape room! It's essentially a live puzzle that you become a part of. There are three puzzles to choose from: Taphophobia, Escape From the Old West, and Flashover.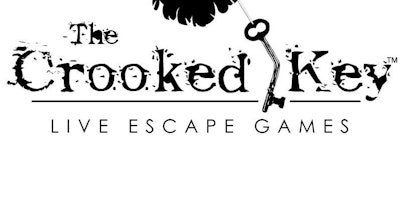 Taphophobia is a puzzle inspired by the works of Edger Allen Poe, your character is trying to overcome their fear of being buried alive. The Escape From the Old West is a cowboy/outlaw themed puzzle. You play the role of an outlaw charged with murder and you're locked up in jail. You're about to be transferred to another prison where you'll face the gallows. In this puzzle you'll have to both escape and gather evidence to clear your name. In the Flashover puzzle you play the role of of a Steamboat Springs firefighter. You have one hour to complete your assignment or you'll fail the mission.
Art Galleries
Steamboat might not be a particularly large town, but despite its size, Steamboat has eight art museums/galleries all run by local artists. Each one offers a unique and distinct style of art, much of it is "mountain themed" meaning it was inspired by the overall culture of the Rocky Mountains. Other common art genres featured in the galleries/museums are more contemporary and feature modern art masterpieces.
Outdoor Activities 
A great way to start your Steamboat adventure is a ride up the mountain on the gondola! The ride up provides a scenic view of Steamboat, the Ski Resort and much of Yampa Valley, gondola passes are $49 but are well worth the cost of admission. If you like the view but want something with a little bit more speed, then a zip line tour is definitely worth checking out! The zip line tour consists of six segment course, and usually lasts around two to three hours. If you want the speed but not the heights, then try a ride on a mountain roller coaster!
Hiking and Biking: Steamboat Springs has some of the best hiking trails in Colorado, and with the fall foliage at it's most vibrant, now is the perfect time to lace up your boots or get on your mountain bike. The following were voted six of the best trails in Steamboat!
Fish Creek Falls:
Only four miles away from town, Fish Creek is Steamboat's most popular hiking trail. It's an easy hike and the entire Overlook Trail is paved making it handicap accessible. The lower falls can be reached after a half mile hike, if you're feeling like a bit of a challenge, the upper falls can be reached after a
2.5 mile hike up rugged terrain. With the breathtaking falls and scenic wooded areas, Fish Creek Falls is defiantly worth the $5 parking pass.
Uranium Mine Trail:
Sharing the same parking lot as Fish Creek Falls, the Uranium Mine Trail is a relic from the Cold War. It's a bit more difficult hike than Fish Creek with rocky terrain and a steep incline. The Uranium Main hike offers smaller crowds of people than Fish Creek and amazing views of canyon walls.
Thunderhead Trail:
Located at the bottom of the Steamboat Ski Resort gondola, Thunder Head Trail is a steep 2,200 foot climb, but the view of Yampa Valley is worth the sore feet. If the hike up takes a little too much out of you, try taking the gondola ride down, the ride down is free but you need a ticket to ride up.
The Hot Springs Trail:
Located just outside of town, the Hot Springs Trail offers an incredible hike and a perfect way to end a day of walking with a soak in Strawberry Hot Springs – Colorado's most prized natural hot springs. It's a 5.7 mile round trip of easy, gently inclining slopes. The cost for a soak in the springs is $15 for adults and $20 on the weekends, so be sure to bring a swimsuit, town and flip flops.
The Devil's Causeway:
If you have a fear of heights, The Devil's Causeway probably isn't for you. It's about an hour and a half drive outside of Steamboat and is around 6 miles of hiking out and back. If you're up for a challenge, you can hike its ten mile loop. The trail begins on the north side of Stillwater Reservoir on East Fork Trail No. 1119. The first two miles are a gentle slope that curves around Stillwater and Little Causeway Lake offering postcard-worthy views. Then the real challenge begins in the form of a steep, rocky, 1000 foot hike, up to the causeway. If you can't stomach the fact you're 11,800 feet above sea level, you should probably turn around here. The causeway itself looks like the Great Wall of China, in some places it's only three feet across with a 500 foot drop on either side.
Rabbit Ears Peak:
If you drove in from Denver, you've probably seen the iconic rock formation. Located about 20 minutes away from Steamboat, Rabbit Ears Peak is 5.4 miles of hiking through woodlands and rock formations. There are a few "jeep roads," so if you have a study off road vehicle, you might be able to dive a considerable length of the trail.
Another great part of Steamboat is our biking community! With bike lanes on most of the streets, you can peddle almost anywhere you need to go in town. The Yampa Valley Core trail is another part of our Biking culture, offering a seven and a half mile long paved path of smooth and easy riding. Don't worry if you couldn't pack your bike, Steamboat has several shops you can rent a all kinds of bikes, including classic crack cruisers, electric bikes, and mountain bikes. If skating is more your thing, the Bear River Skate Park is defiantly for you!
Suggested Schedules
Below are pre-made schedules of recommended Steamboat activities
Click here for Winter Activities
Click here for Art Admiration Day
Click here for Cowboy Culture
For more events, click here to visit the Steamboat Springs Chamber's calendar of events