Ken Richards – The Most Interesting Man in Steamboat 
If you were to hear the life story of Ken Richards, you'd probably think you were hearing the script to the next Hollywood blockbuster. He had a prosperous career in international business, a lucrative career in fine art, studied under two world famous painters and speaks four languages. If Ken told you he's also a secret agent, you'd probably believe him. Sounds like a movie script, right?
Ken might not be the real life version of James Bond, but his tale is no less interesting. In Steamboat Springs, Ken is known for living an incredible story filled life, but he also gets his local fame from his exquisite watercolor paintings which he sells at the farmers market. His paintings of rainbow, brook and brown trout have simple, yet astoundingly detailed qualities to them, to the extent that they could be considered museum-grade. In fact, Ken actually sells his works of art to the natural history museum in Denver. Unlike other artists who create one work of art then make printed reproductions, Ken only makes one copy of every painting. This makes his works truly unique and collectable, like snowflakes, each one is one-of-a-kind. Ken's best selling works are those depicting the Elusive Colorado Greenback.
Ken learned his  remarkable skills from two world famous painters back in when he was still a student. His first major instructor came to him when Ken was attending the STUDENT ART LEAGUE back in 1975. It was there where he was invited to study with an instructor by the name of John Howard Sanden. The same John Howard Sanden who painted George Bush Jr.'s portrait hanging in the White House. Ken met his second world famous instructor while he was attending boarding school. One day his regular art instructor was out of town, and a substitute teacher came in to cover. This substitute was none other than Andrew Wyeth; one of the most famous artists of the mid-20th century. If you don't recognize the name, you'd probably recognize his works, such as Christina's World or Spring Beauty. It's obvious that Wyeth passed on some of his amazing skills onto Ken, you can see it in every one of his paintings.
For Ken, the farmers market provided the perfect place to sell his paintings. It's not just a way to make money, it's more for the social aspect. He does it because it's a wonderful thing to receive appreciation for his works. As a way to meet people and maintain relationships, and perhaps a chance to pass on some of his infinite wisdom.  
P.S. Ken has recently been struggling with cancer, the best way to support him is by donating to his Go Fund Me Page by clicking here https://www.gofundme.com/PleaseHelpKenRichards        
Alejandra Segovia – A Connection to Home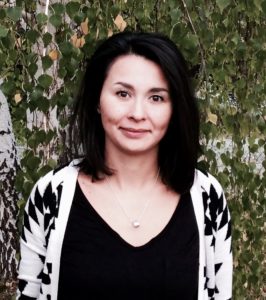 Originally from Colombia, Alejandra Segovia is a first time Farmers Market vendor with an incredibly unique product for sale: handmade Colombian decor. Aside from her new and very distinctive contributions to the Farmers Market, Alejandra has made numerous contributions to the Steamboat Community. She works part time at Steamboat's Integrated Community as an interpreter and helping immigrants become part of the Steamboat Community. She also works at Partners in Routt County as a Spanish speaking case manager, providing support to the Partnerships between mentor and mentee.  
The Colombian decor she sells at the Farmers Market is truly one of a kind, and hold a special value that surpasses money. The products hold an exceptional, cultural and sentimental worth. All of her merchandise is imported from Colombia, and all of it is meticulously pieced together by hand. The makers of these cultural masterpieces are indigenous Colombians, who use a wide variety of traditional techniques to craft natural materials like wood, leather and vegetation fibers into a one-of-a-kind works of art. Each piece is a representation of cultural diversity and a reflection of history.
Alejandra's decision to become a vendor at the Farmers Market was not made on a whim. Before coming to this decision, Alejandra considered the small, but noticeable financial gamble. Ultimately, it was her love of her home country, Colombia, and her love of Steamboat Springs, that made her take the plunge. According to Alejandra, "my heart is split in 2 places" those places being Colombia and Steamboat. Selling her culturally rich products is a connection between the country she grew up in, and the country she made a new life in.
Alejandra greatly anticipates her first ever Farmers Market position, hopefully it will be the first of many.      
Marcia and Joe's Kitchen – The Jamaican Cuisine of Steamboat Springs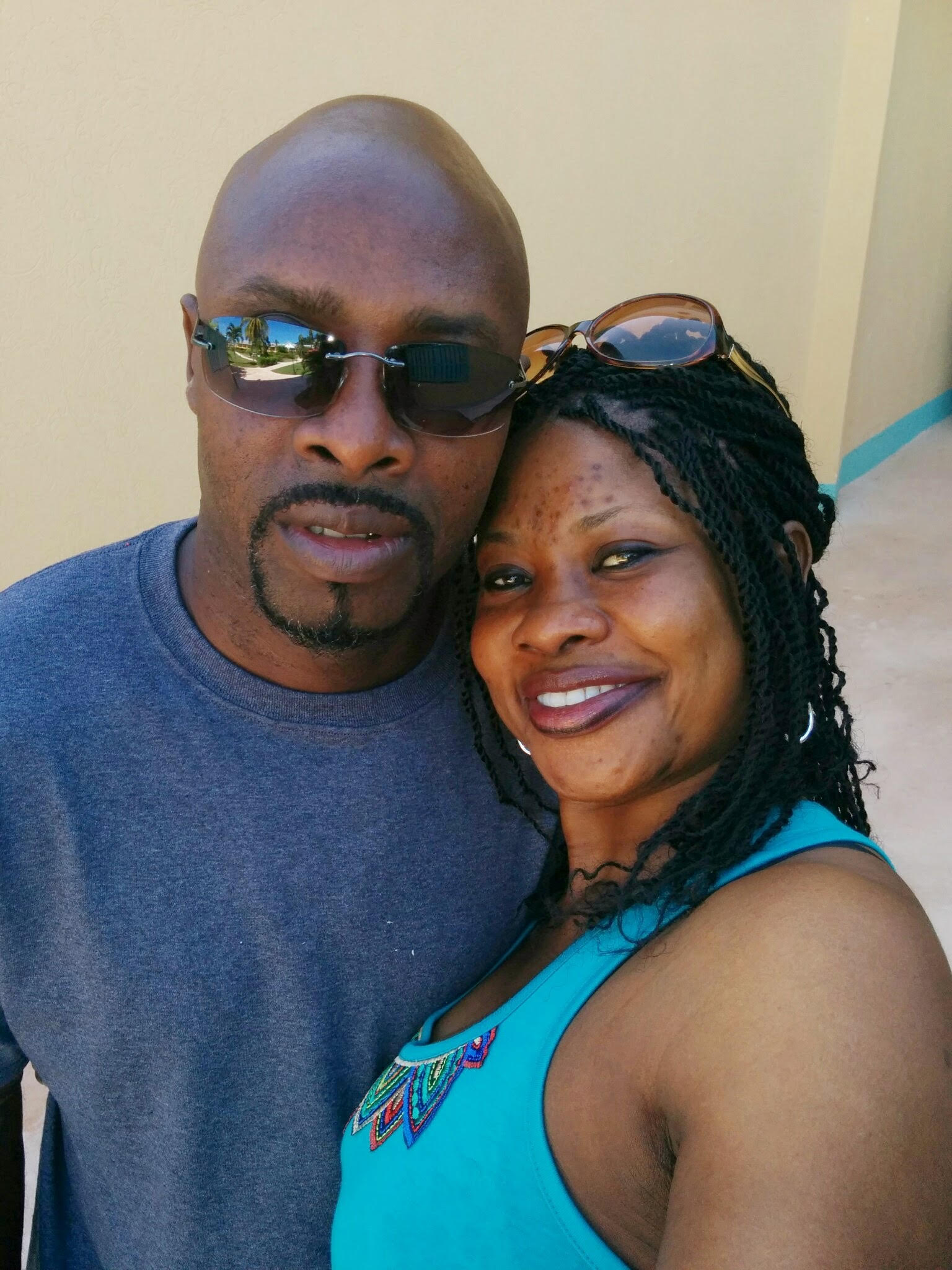 Marcia and Joe, the owners of Marcia and Joe's Kitchen, could easily be considered culinary masters. Their combined skills in preparing Island cuisine has even gained them a local reputation as some of the best in Steamboat.
Originally from Jamaica, the pair have been cooking professionally for most of their adult lives. Marcia began her culinary career 25 years ago, working as a street food vendor in Jamaica.       Joe developed his love of cooking when he was 13, and has continued to perfect his skills for the next 16 years. Both of them have worked with and learned from dozens of highly talented chefs over the years.
To Joe and Marcia, cooking is more like an art form. According to Joe "I would prepare a customer's dish, with the same amount of care I'd use preparing a dish for myself." Their traditional Jamaican foods like jerk chicken, jerk pork and various other dishes from their home country have become local favorites. The secret to their mouthwatering dishes is the level of care they put into the preparation of their foods, or "lots of love" as Marcia put it. In addition to their famous Jamaican entrees, Marica and Joe enjoy fusing together various types of cultural dishes to create something entirely new.  One of their more notable creations is the combination of Jamaican and Mexican.
After much consideration, Marcia and Joe decided to become vendors in the 2018 Steamboat Farmers Market. Being the local celebrities that they are, Marcia and Joe received much encouragement from the fans of their food. Both of them are highly anticipating the Farmers Market, maybe a little tense, but far from nervous.
Buckin' Horse Pantry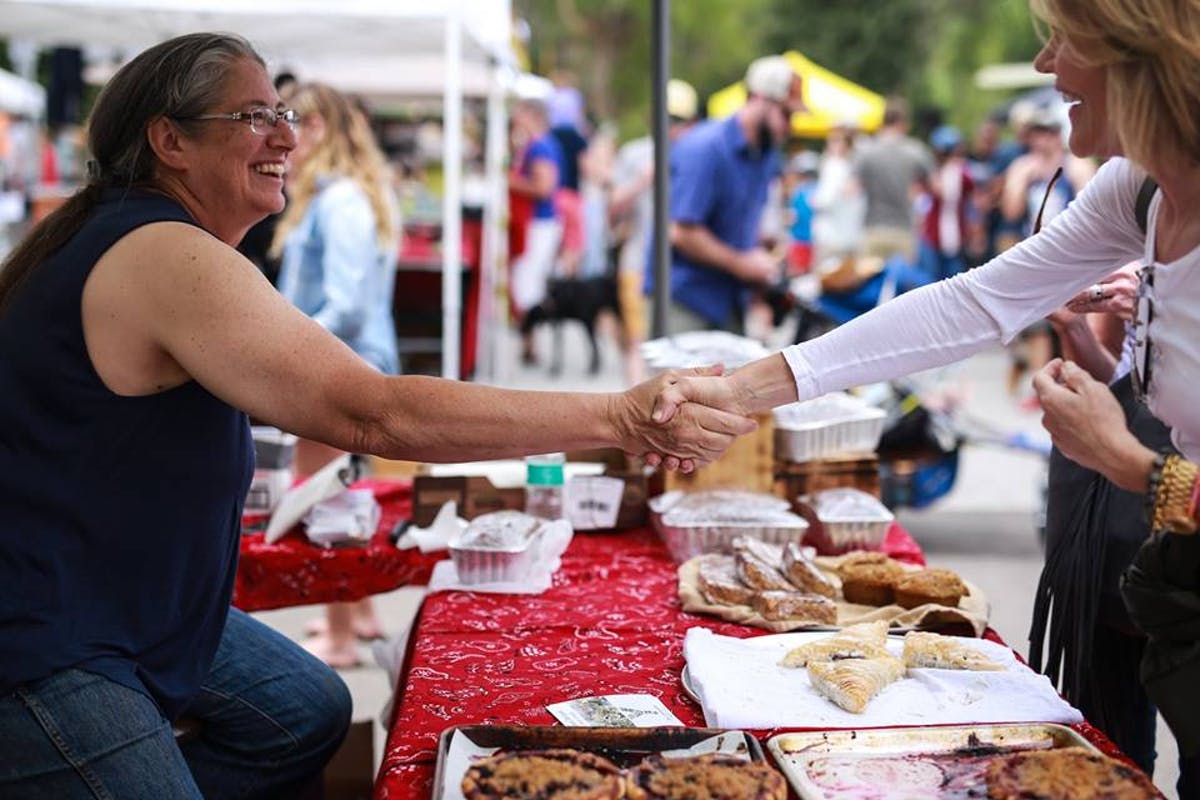 Lisa Larkin – mother, wife and rancher. As the owner of Buckin' Horse Pantry, Lisa puts as much care into creating her baked goods as she does into tending to her ranch to the north of Steamboat.
She sells a variety of delicious, homemade baked goods such as pies, breads, coffee cakes and muffins, all of which are baked in her kitchen. In fact, the zucchini in her zucchini bread is actually grown by Lisa herself back at her ranch.
She started selling at the Farmer's Market under the recommendation of her friends, who were impressed by her baking skills. That was six years ago, and she has continued to be a vendor ever since.
Leather Again – Giving New Life to Old Leather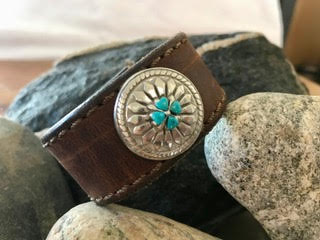 Most people think recycling only pertains to plastic, paper and metal, but this couldn't be farther from the truth. Leather Again makes various pieces of leather jewelry made out of old, refurbished leather, handmade by 27 year Steamboat resident Lisa Archer Leach. Originally from the Metro Detroit region of Michigan, Lisa started working with leather ten years ago. She first started stitching together her creations on a whim, when she made herself a dress out of buckskin. It was obvious to her that she was talented in leather work, but for the next nine years or so she only made a few personal leather projects. It was only a year ago that she got back into the practice on a hardcore level.
The leather she uses is almost entirely reclaimed, Lisa sources much of her leather from worn out horseback riding supplies such as saddles, saddle bags, reigns and stirrup straps. While some people might see these as trash, Lisa sees them as treasure. Of course, you can't leave leather out in the elements for a few years and expect it to be good as new. To make it usable again, Lisa first soaks it in hot water for a day or so, then scrubs it out before conditioning it with various oils to make it flexible again and prevent cracks from forming. This process is repeated until the leather is fully restored. Amazingly, Lisa is usually able reclaim about 90% of the leather. Just as long as it's not rotten, it's savable. She finds these worn out saddles and saddle bags at the local ranches around Steamboat which gives her products a little bit of local history in each piece. Lisa also gets her materials from leather furniture makers, taking what's left over after a leather couch or chair is made.
This year will be Lisa's first time as a Farmer's Market vendor. She decided to start selling her recycled leather wares as an experiment. If it's fun, she'll look into coming back next year. But, as Lisa put it, "as soon as it stops being fun, I'm quitting." All of Lisa's products can be seen on her website https://leatheragain.us/     
Anamchara Glass – The Stained Glass of  Steamboat 
During your stroll through the Farmer's Market, you may come across Anamchara Glass Design selling stained glass works of art.   Each piece is created by none other than Sarah DiMichele. Originally from New England, Sarah has been a Steamboat resident for six years and has been working with stained glass for over thirty years. She creates custom windows, side lights, cabinet panels plus a variety of other fun, one-of-a-kind pieces.
As a longtime lover of the arts, Sarah has an appreciation for the finer details of her craft. This high attention to detail is evident in her work.  The process she typically uses
is the copper foil method. This method is incredibly labor intensive, however it
allows her to incorporate a different 'twist' to much of her art work where
pieces are set at an angle to create an intriguing  3-D effect. Trout and aspens are among the favorites here in the Rockies. 
Anamchara Glass also accepts commissions for custom made pieces. Sarah works with the client on a concept, then draws the design. The client approves and they typically work together to pick out the glass, then the fun begins! Sarah keeps in close contact with clients giving them a glimpse of progress with photos or they can always stop by her studio located at her home in the Fairview neighborhood of Steamboat. Everyone is welcome!
Large panels sometimes consist of hundreds of pieces. As Sarah puts it.  "It's like building a jigsaw puzzle, something I loved to do as a kid. Now I just do it at a different level".
This coming Farmers Market is Sarah's fifth year as a vendor. She started selling her wares as a vendor because of the market's friendly, fun atmosphere and to obtain visibility in Steamboat. Sarah often asks people where they're from and continually hears what a great market Steamboat has. She loves to connect with folks giving them insight to the art of stained glass or "talking glass" as Sarah puts it.
Sarah is not at the Farmers Market every Saturday, so check out the Main Street Steamboat website and click the Farmers Market Vendor Directory for dates or
look on Facebook.com/AnamcharaGlass. Sarah can also be contacted at 970.879.1939 (studio) or 970.761.0045 (mobile).