Welcome to Steamboat Springs 2020 Restaurant Week!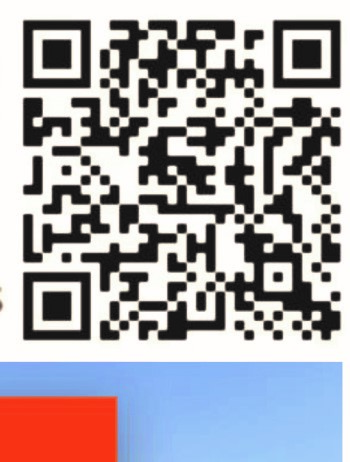 This year Main Street is partnering with the Steamboat Springs Restaurant Association's initiative called Dine Out to Help Out. We all love our restaurants here in Steamboat Springs and want to support them through these difficult times. To see how you can support restaurants in Steamboat Springs, scan this QR code for information. Restaurant Week will look a little different this year, some specials are listed below. For the most up to date information for each restaurant, click on participants name to link back to their websites. Reservations are required this year!
Specials are subject to change, so click on the links for participating restaurants. Many restaurants will offer To Go menus and you are also able to order wine and specialty cocktails to go. Open containers are allowed downtown.
Check out amazing deals on lodging from our partners at The Bristol, Mountain Resorts, Simply Steamboat and Pioneer Ridge. Click here for details.
List of Participating Restaurants
$20.95 8oz New York Steak, Lemon Chicken, Sockeye Salmon or Shrimp, PLUS Family Style Salad ans Texas Toast PLUS Side Dish: Baked or Mashed Potato, Broccoli or Fries PLUS The 8th Street Dessert Tater
$5 8oz Steak Burger Everyday during Happy Hour 4:30 – 6 and 8:30 – close
Half Salad, Entree and Dessert $30
Happy Hour 2:00-5:30, daily
$3 off appetizers
$10 specialty pizzas
$10 one-topping pizza and O'dell Lager or PBR
$2 off drafts, well cocktails and wines by the glass
$6 specialty cocktails
Late Night Happy Hour, 8pm-close
$3 drafts
Featured item: Chef's Choice: $75 dinner for 2
meat and cheese board
arugula – balsamic tomatoes / almonds / Yampa Valley honey / cucumber
pow pow – crispy rice flour shrimp / spicy aioli / sesame powder / pickled ginger
shoestring potatoes – aioli / rosemary gastrique / duck fat powder
Colorado cut – beef flat iron / mashed potatoes / gravy
To Go: Family meal – Fried Chicken or Beef Brisket serves 4 $75
Featured Item: Barbacoa Quesadilla and a Casa Marg – $22.00
To Go Family meal: Pollo enchilada $60 or taco bar fiesta $55
Dine In – Bison Burger & House Salad $22
Take Out Family Meal – Chicken Fried chicken for 4 $65
16″ 1 Topping Pizza $14.50 18″ 2 Topping Pizza $18.00
Starting 29th Steamboat Whiskey Company will feature Warrior Wings: buffalo wings tossed with Warrior Whiskey; along with any house Mule for just $19 ( Warhorse Whiskey Mule, Cherry Gin Mule, Orange Moonshine Mule, Ski Town Vodka mule).
New specials debuted nightly, come see how Steamboat Whiskey Company is WAY more than just great whiskey.
Featured item: Bison Lasagna & Mazzola's salad $31
To Go: Family meal – Bison Lasagna, chicken Piccata or Chicken Parm serves 4 $64
Featured Item:  Wag your Waffle, Malted waffle smothered in house granola butter, cartelized Palisade apples with local bacon and eggs…14.75
Strawberry/Black Pepper Mimosa…8
To go: Family meal – Breakfast Hash $50 serves 4
Shake it up! Add a custard Shake to any order for $4.
To Go Item: Family Meal – Slider mix up $60 serves 4
Lil' House Country Biscuits and Coffee 
$36
Fritto Misto
calamari, shrimp, clams, fish of the day, lemon aioli
Lamb Ragout
braised leg of lamb, tomato, paccheri, smoked ricotta, nduja, mint
Espresso Creme Brulee
chocolate espresso beans, pop rocks, sea salt
$32
Tom Yum Soup
Thai hot and sour soup, shrimp, tomato, mushroom, coriander
Lamb Barbacoa Tacos (2)
lamb barbacoa, poblano tortilla, guajillo adobo, guacamole, onion, cilantro, lime
Pumpkin Bunuelos
star anise ice cream, mexican chocolate, rosemary honey
$22
French Onion Soup
beef bone broth, caramelized onions, bacon lardon, gruyere, rosemary focaccia
Fried "Bologna" & Jalapeno sandwich
house made spam, chow chow, aged cheddar, grain mustard, brioche, bbq potato chips
Caramel Apple Crisp Sundae
vanilla bean soft serve, oat crumble, salted caramel
$20.20 menu, 3 courses, available anytime all week:
COURSE 1

Choice of: Pork Green Chili or Carl's House Salad

COURSE 2

Choice of: BLT Sandwich / Crispy Buffalo Chicken Wrap / Pulled Pork Sandwich / Tavern Burger / Wedge Salad / Kale Salad

COURSE 3

Choice of: Mini Carrot Cake or Mini Chocolate Cake
720 Fusion Fresh
50% off entrees
4 course menu for $50 or $85 with wine pairing